Moon Over Kipling Musicfest, BBQ & Silent Auction
A few weeks ago, on September 17th, about 100 people gathered on the grounds of Camp Norland and enjoyed some great music, delicious food, and wonderful company!
The Camp Norland Board put together a silent auction (special thanks to Lee Ferguson) and just over $3000 in donations was given to support the ministry of the camp. We are so grateful for the support of so many!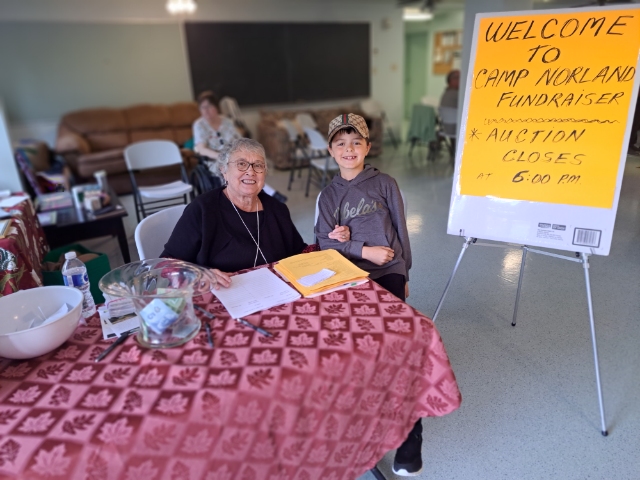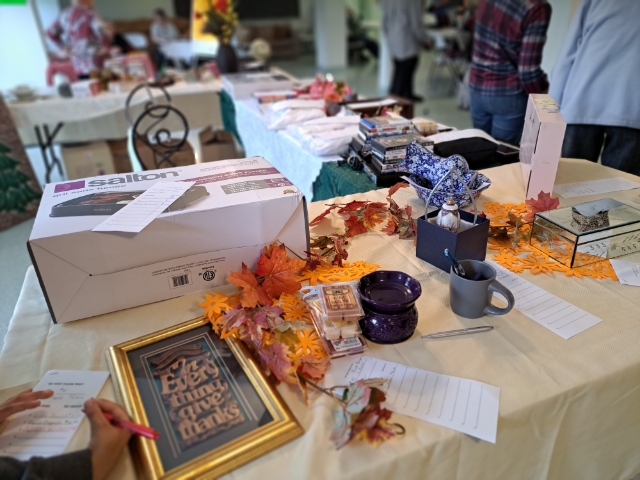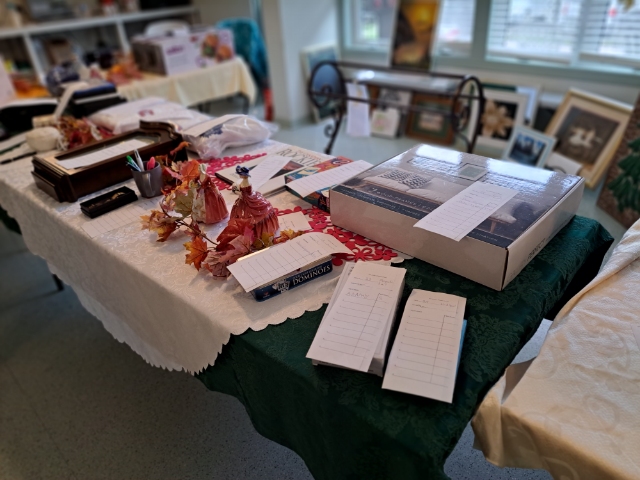 Close to 100 chairs were set out for the event, but many more were added during the evening!
Thanks to Sharon Swenor of Kipling who helped move furniture out of the dining hall in preparation for the set-up.
There were also many who lingered on the front deck of the camp and wandered the grounds throughout the evening. We received many compliments on the beauty of the place and people were impressed with Camp Norland in general.
Don Duhamel, Guy Hurtubise and Isaac Olmstead managed the camp BBQ and Kipling Baptist Church brought over a second BBQ for the event. Other food and event helpers were Jake Yasinowski, Margaret Tincombe, Steve Olmstead, Diane Duhamel, and Ron Martin.
A man from Kipling donated all the buns for the hotdogs and hamburgers, and two local area men gave
significant donations ahead of time that covered more than half the cost of the food.
Thanks to Dale Ackerland and JR Aubertin for their help with PA and with clean-up of the dining hall after the event.
Steve Olmstead (pastor at Kipling Baptist Church) was the M.C. for the evening, and back-up tech support as needed 🙂
Attendees came from as far away as Haileybury!
Special thanks to Gloria Hansen, formerly of Kipling, and IIIrd Fox Bluegrass Band for their musical performances. They were joined by musical friends from Kipling, Warren, River Valley, Thessalon, Elliot Lake, North Bay and more!
Here's what Gloria had to say about the event on her Facebook page:
Thank you to Pastor Steve Olmstead and all of the kind people who welcomed lllrd Fox and fellow musicians to the first Annual Moon Over Kipling Musicfest on Sept. 17th! It was by all accounts a huge success and hopefully we helped keep Camp Norland operational. What a joy personally to reconnect with childhood friends and relatives. Please enjoy David, Esther and Paul (and the beloved Perry Tucker) as the powerful Carlson family voices joined us in Farther Along. And thank you lllrd Fox. WHAT A BAND!!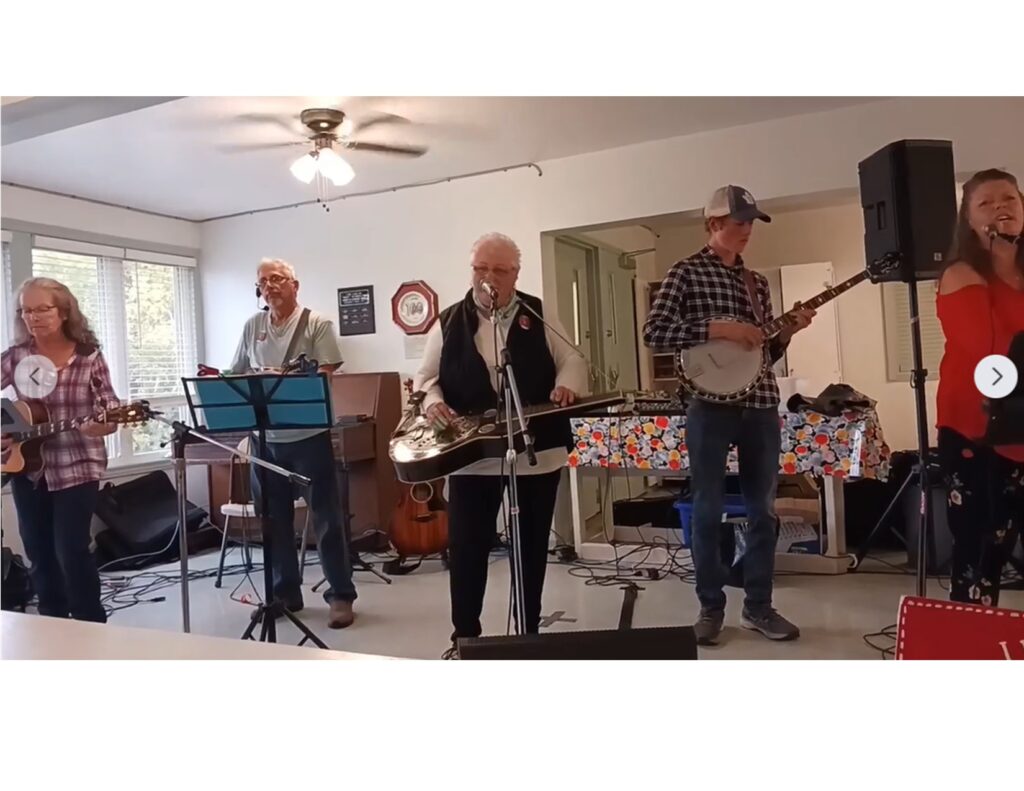 Click here to watch the impromptu song with the Carlson family.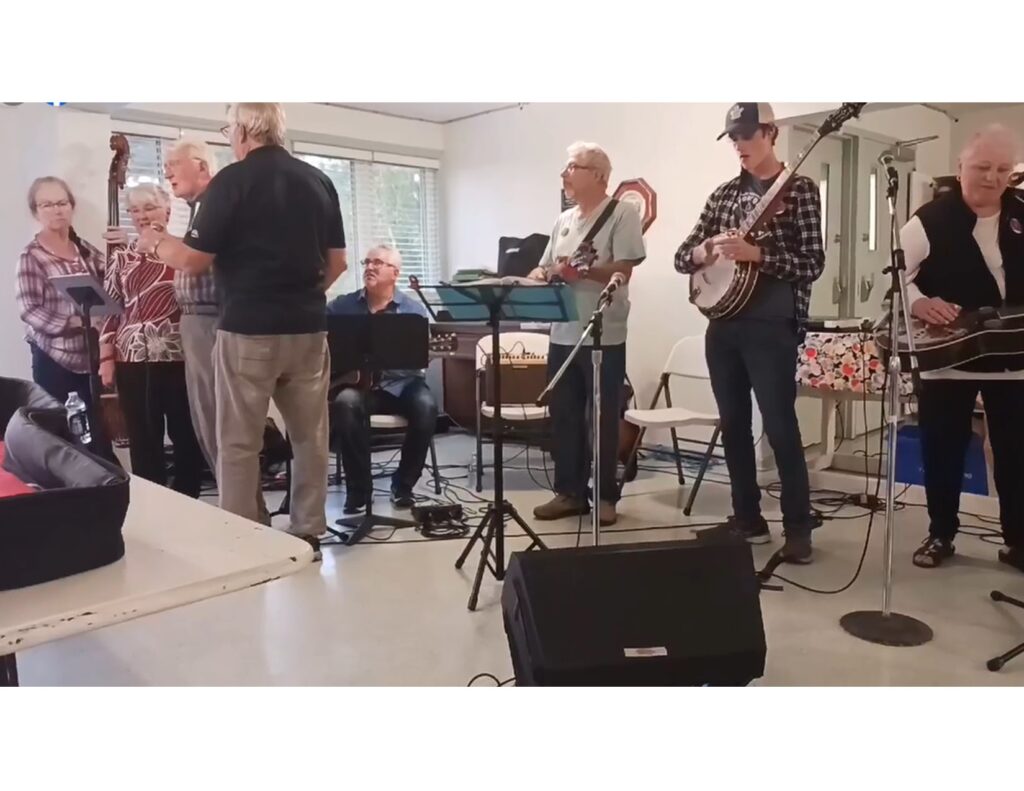 And here's what others had to say about the 1st Annual Moon Over Kipling Musicfest:
I attended with my cousin and her husband who live in the area. A great thank you to all the musicians who gave us their music. It was so good to see Gloria again and her band members……including new young banjo picker who is really good. Hope to see you all again there next year.
It was lots of fun.
Glad I was able to enjoy the IIIrd Fox Band at Camp Norland!
Looked like a lot of fun, let me know of next year's dates alot of my family wish to go…
Promise to come out to the next one!
---
Thanks to all who attended in support of Camp Norland 🙂
If you were not able to attend and would like to contribute to the ministry of Camp Norland, please visit our GIVE page.