Camp Norland Monthly Prayer Calendar
Join us in prayer for Camp Norland!
Click here or on the image below to download / print our new monthly prayer calendar.
Daily or weekly times of guided prayer alongside the board members and others who have a heart for the ministry on Deer Lake near Verner, ON.
Let us know you are praying – what an encouragment to know there are others lifting up the camp in unity with us.
Thank you for your continued and appreciated support 🙂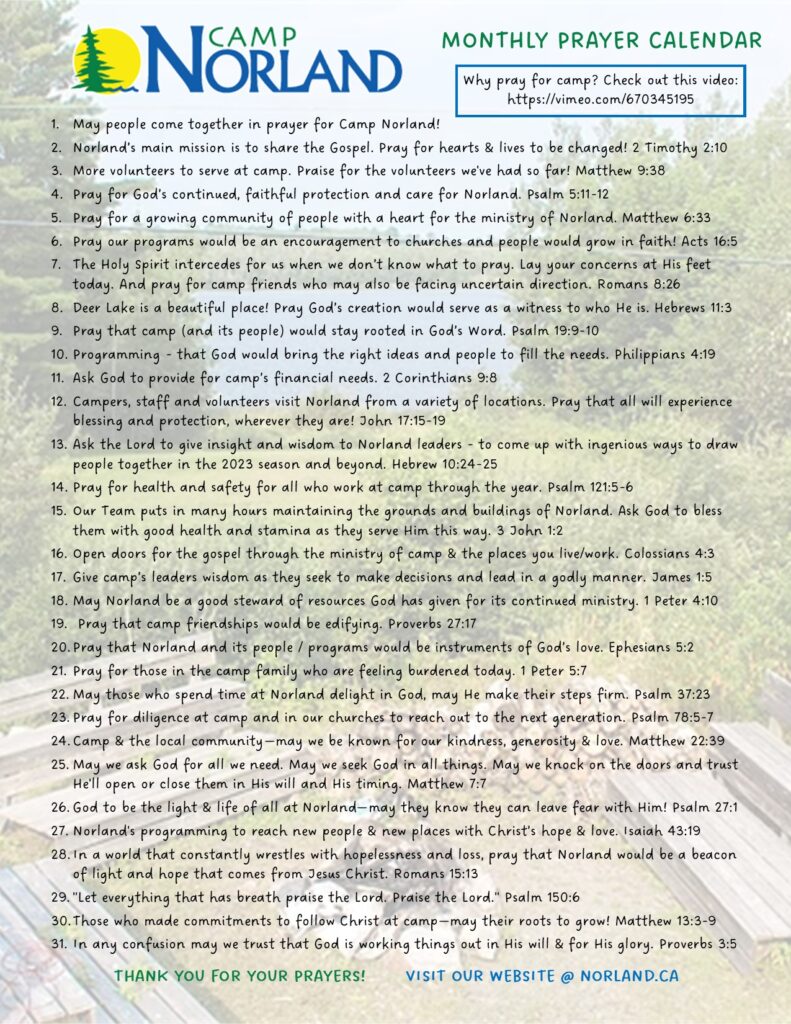 Why pray for camp? Watch this video:
Thanks so much for your prayers for Camp Norland!!